Focus V X Adam iLL Custom Collab
The latest addition to the CARTA isn't just sick… it's straight up ILL. The Focus V Adam iLL Custom CARTA finds our first designer collaboration… and no one less than the Highest Host would do. This collab brings you the best of CARTA and the Kosher Stoner himself, delivering you all of the features and benefits you love about the Focus V CARTA E-Rig, along with the new and improved Everlast Atomizer with ceramic lid (backed by a 6-month warranty) for plentiful plumes with improved flavor and a special ultra-limited carb cap tether with a feigned gold Cuban link! Featuring a matching amber carb cap and clear-and-amber glass top, the Adam iLL CARTA ties everything together with a classy pattern of cannabis leaves against a golden yellow background that juxtaposes beautifully with the white veneer of the base.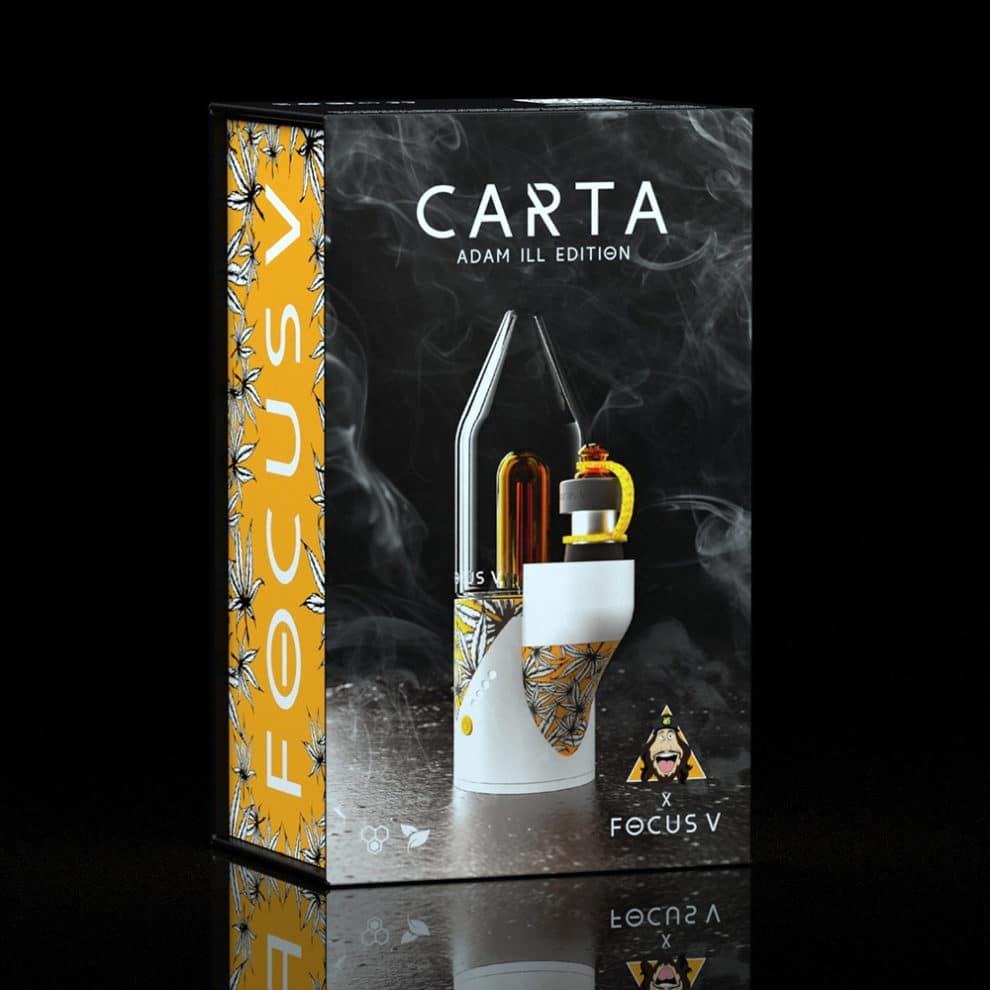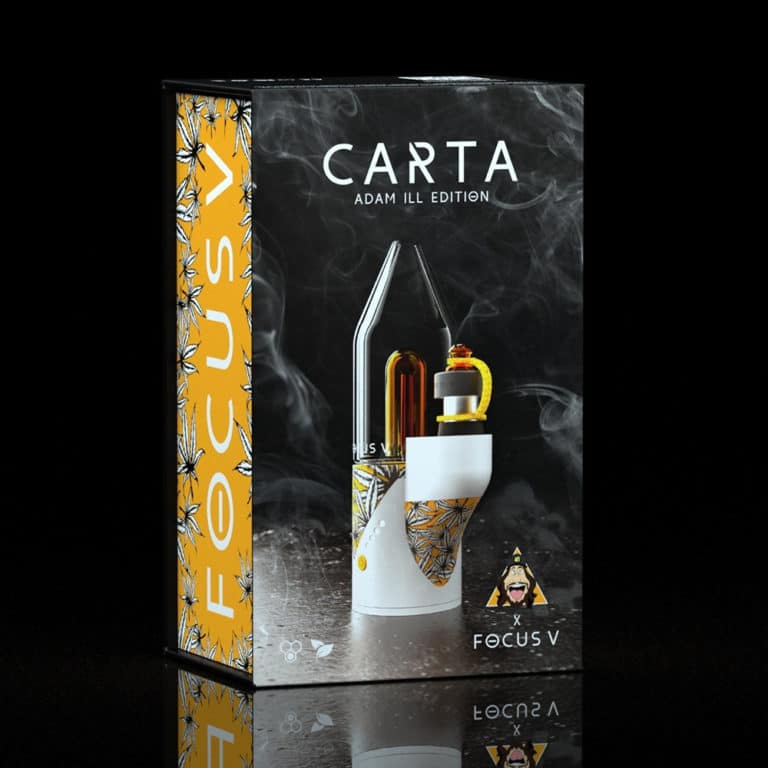 Revolutionary CARTA E-rig
The Focus V CARTA revolutionized portable dabbing, opening up new possibilities by incorporating replaceable battery power and taking portability to its logical conclusion. Previous models of portable dab rigs still rely heavily on electrical charging, whereas the Focus V CARTA can be charged through a USB or can rely on the power of two 18350 batteries. Want to venture to the middle of the Sahara Desert on foot with a continuously powered e-rig? The Focus V CARTA is the only one that can deliver! Experience desktop-level hits in a convenient, portable package.