Cool, Klein-Inspired Design
Nothing quite catches the eye like the smooth, sweeping arms of a klein-bottle style recycler. The mind-bending twists in SIK's 8″ Circ Perc variety will have all of your guests champing at the bit to pick it up, figured it out, and give it a test drive!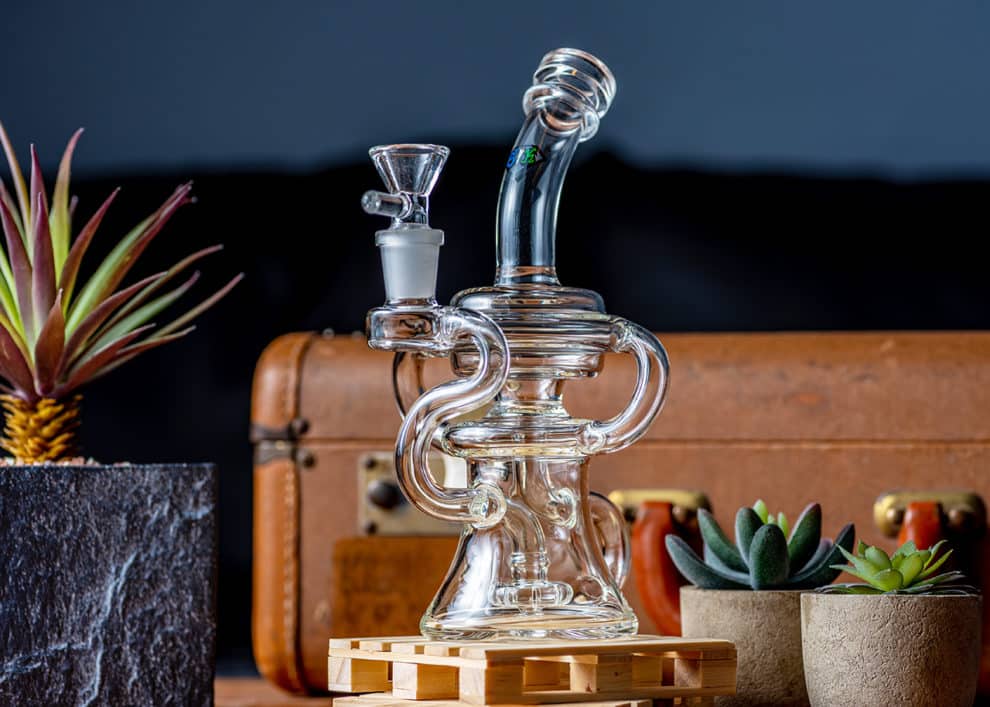 Nothing beats starting the day out with a hot cup of coffee, and a cool, creamy hit, and this piece is here to deliver! This recycler's circ perc gives the perfect balance of bubbles and flavor – enough to cool down every hit with a smooth, effortless draw. 
When it comes to concentrate rigs, recyclers remain king for flavorheads! By drawing water up into the higher chambers along with your vapor, tasty volatiles such as terpenes a preserved for a punchy blast of tastiness with every dab!