100% Organic Hemp & Natural Beeswax
What's the best way to light your smoke? You've probably tried it all, from lighter fluid to matches and everything in between. Well look no further! We hunted down the very best organic European hemp on Earth and added natural beeswax from the good ol' US of A for a smoother flavor when lighting up. Go ahead, give it try!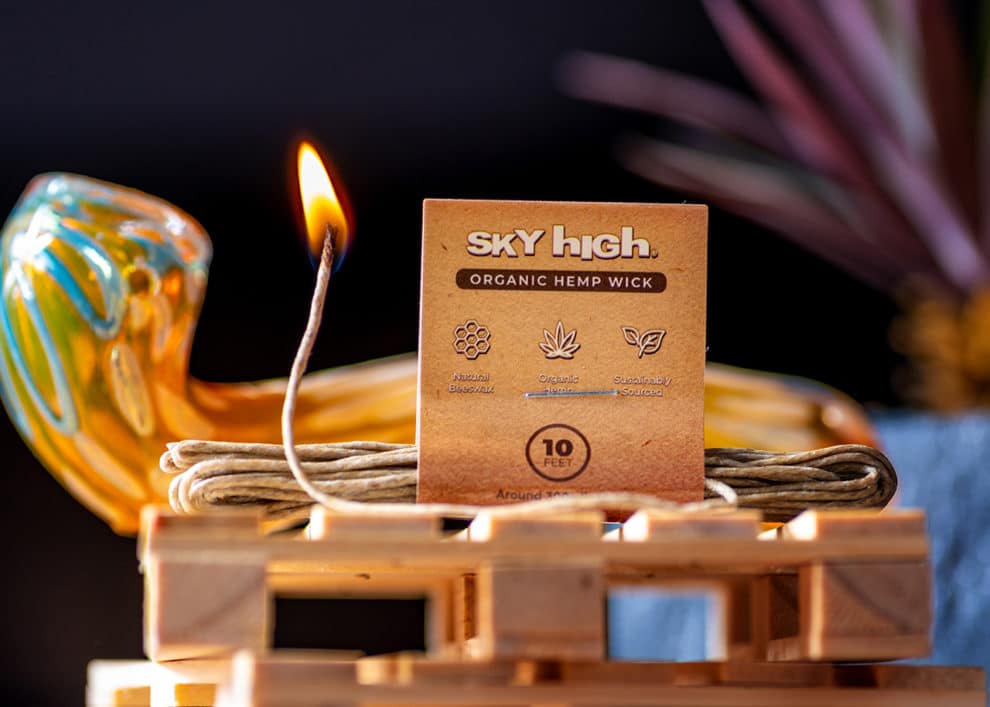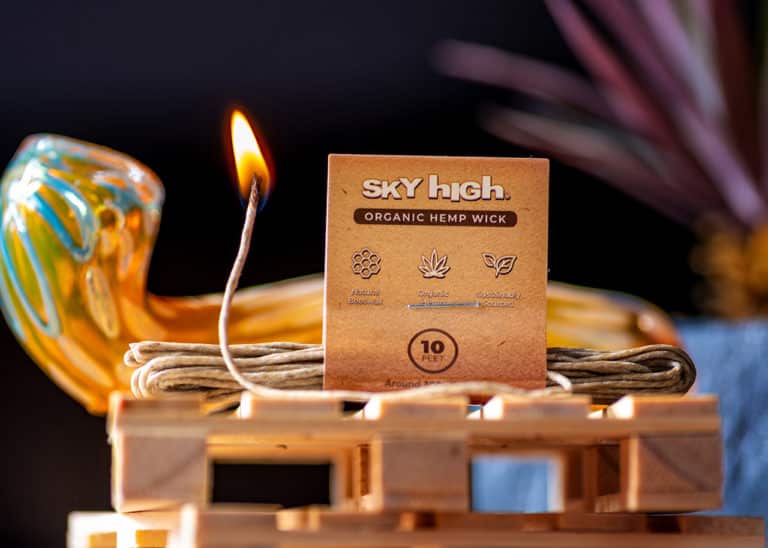 The flame on your traditional butane lighter typically burns at around 3600° Fahrenheit, and can cause quite a few of flavor compounds to burn off. Hemp wick burns at approximately half the temperature, making sure you get the most flavor possible out of your herbs! 
No more worrying about inhaling harmful chemicals like butane! Sky High's Hemp Wick is 100% natural, so you can rest easy knowing that you're choosing a healthier way to light up during your next sesh.