The 4-piece grinder is the go-to throughout the industry for both it's ease of use and wealth of features. Two storage chambers keep your ground herbs and pollen separated so you can have the best of both worlds whenever YOU would like!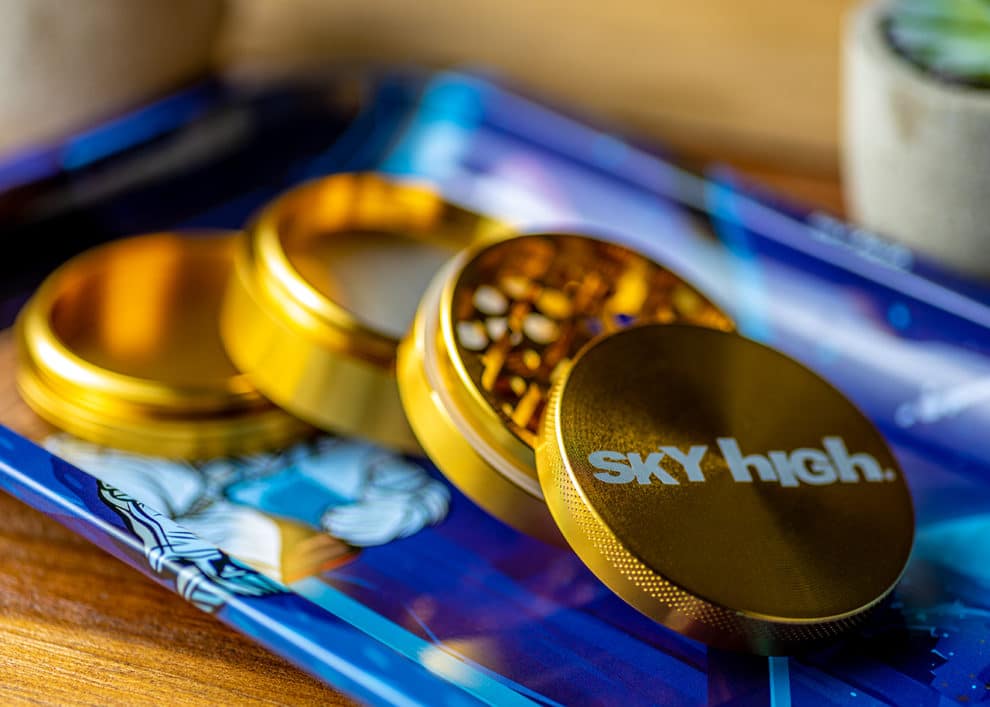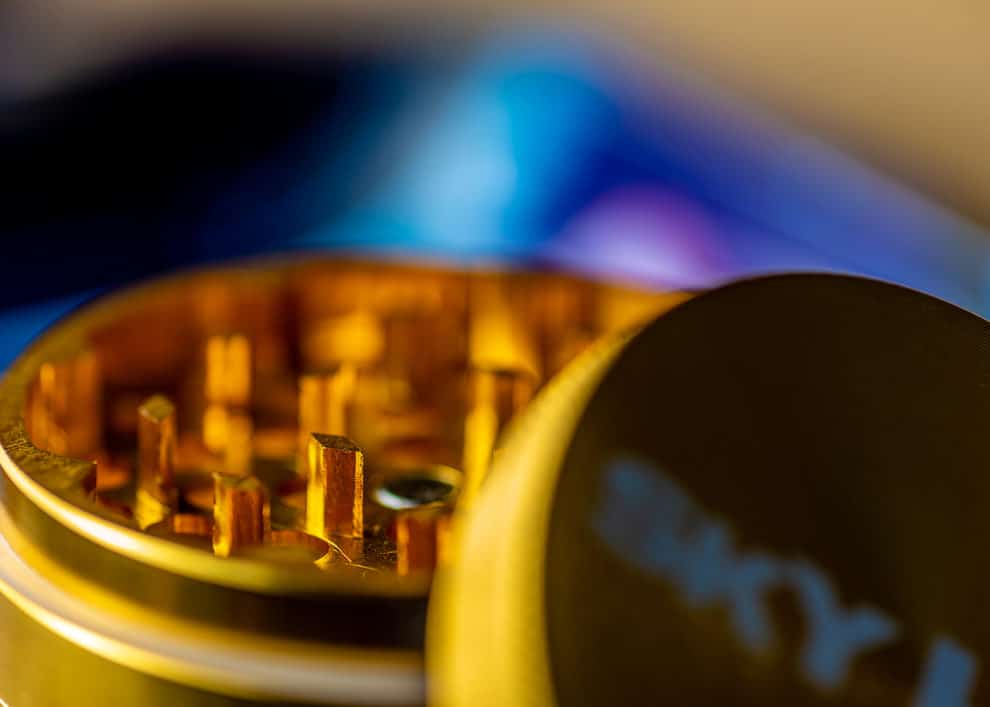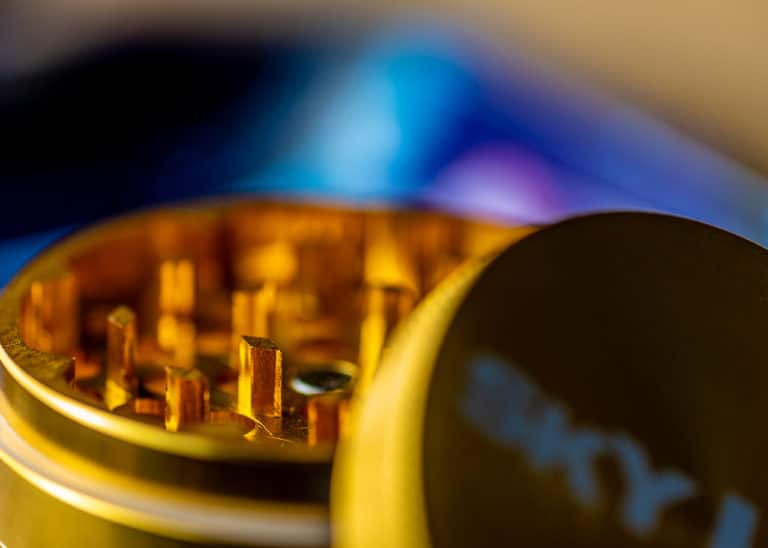 Cut straight through the stickiest of materials with Sky High's precision-cut, razor-sharp grinder teeth. They'll power through whatever you throw at them in no time, leaving you with a perfectly fluffy grind every time. 
Worry not about wasting any of your precious pollen! The wire mesh interior effectively filters out extra plant material, and the included scraper makes it a breeze to collect up your pollen to administer wherever you may need.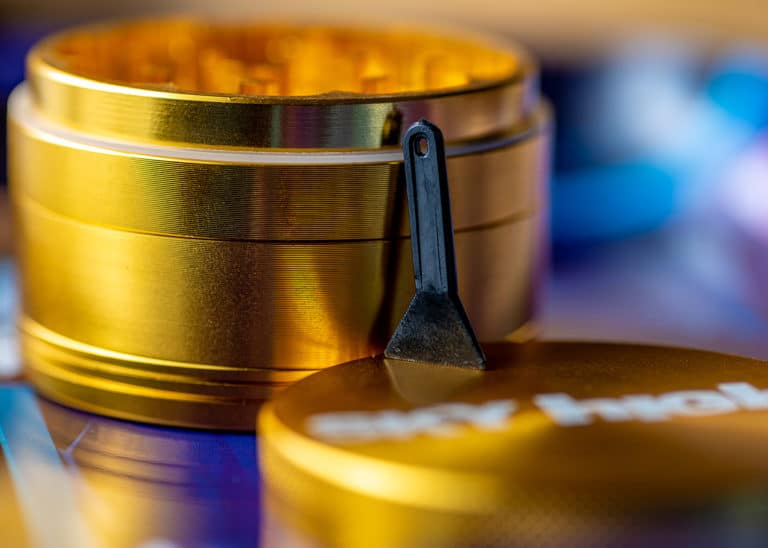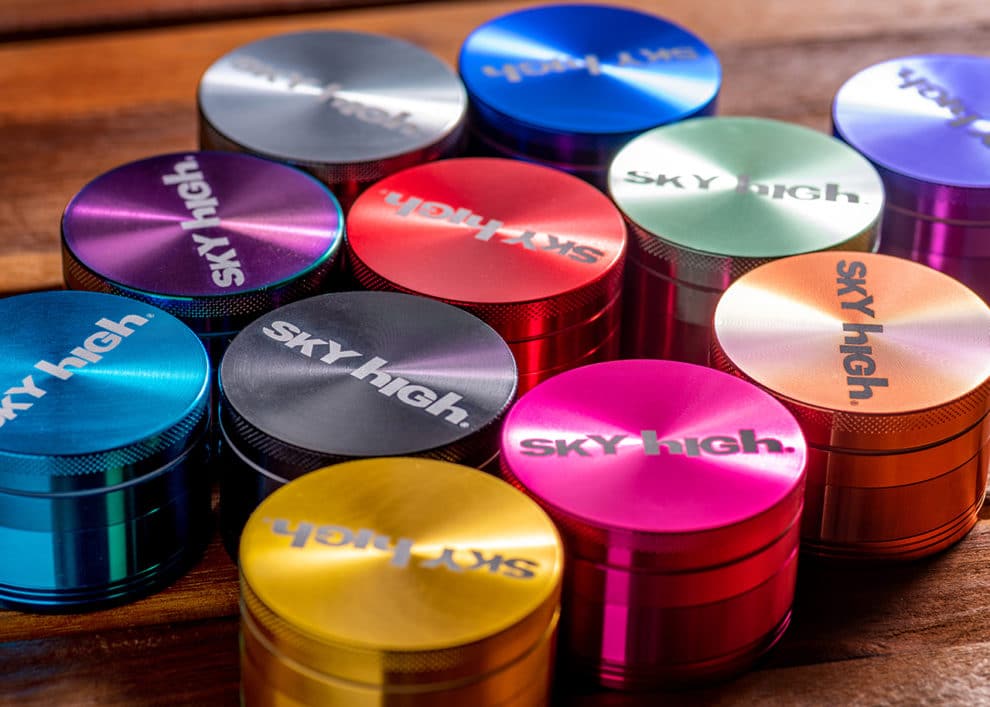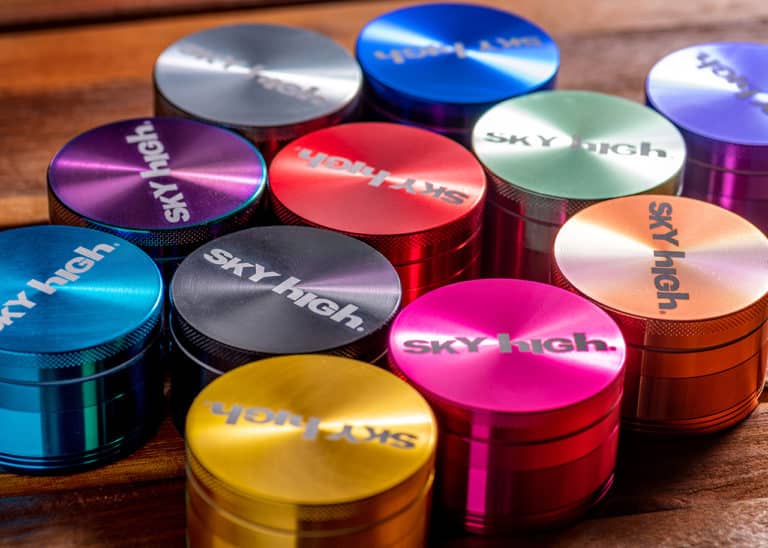 Everyone loves options! With a plethora of colors and sizes, you'll be able to find the exact right grinder to suit your needs.