Whether you're rolling your own around the neighborhood or slamming down your roaches in celibacy, it's always good to have a clean place to do it. The Naughty Nun Rolling Tray is perfect for those with a rebellious streak or just in the mood for some mischief. This rolling tray features a design of a nun breaking character and smoking up (perfect for church use). The high walls keep holy water (and other heavenly substances) contained, and create an altar-like structure when stored. With enough space to hold all of your tools and supplies, you can preach high while being subject to no judgement but man's own intuition.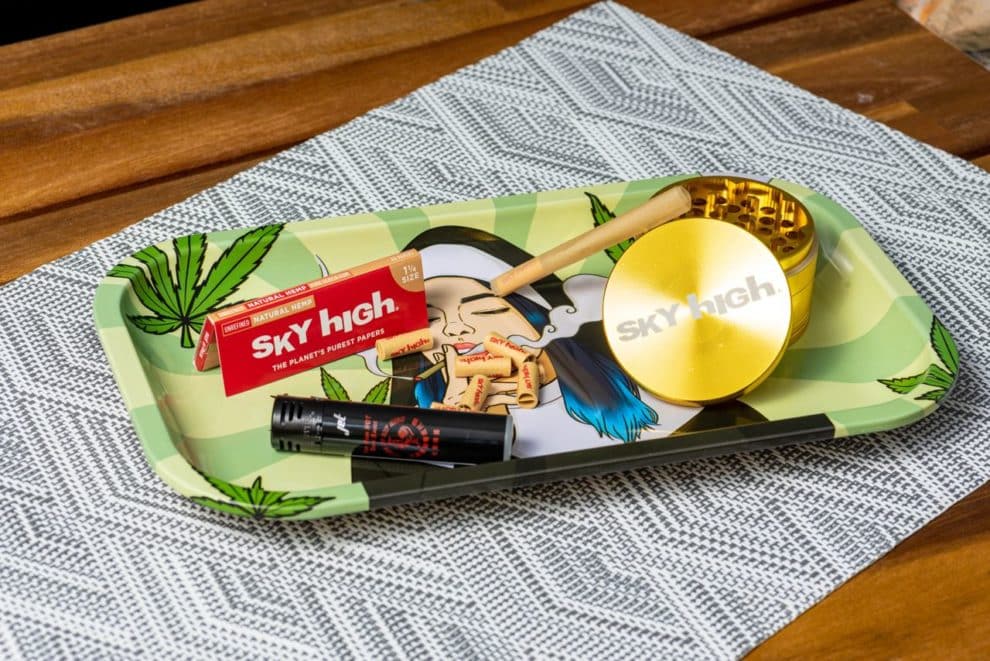 You take your religion with you wherever you go, but the nuns always get to have all of the fun. Not anymore! Enjoy your smoke anywhere you are, whether at home or on the go, with this high quality, durable rolling tray. Clean-up after you're done is a breeze too since it's dishwasher safe and food safe, and can handle up to 500°F!
If Catholic school teaches you anything, it's that cleanliness is next to godliness. Take a few steps closer to divine perfection with the right rolling tray! Extra deep construction with 1″ side walls ensures all of your valuable cargo stays in place on the tray.