A carb cap is an essential tool for those who want to enjoy their concentrates to the fullest. A good carb cap provides the user with improved flavor and efficiency by decreasing heat needed during your dabbing process, as well as lowering the air pressure in your dab rig, which creates thicker vapors from each hit!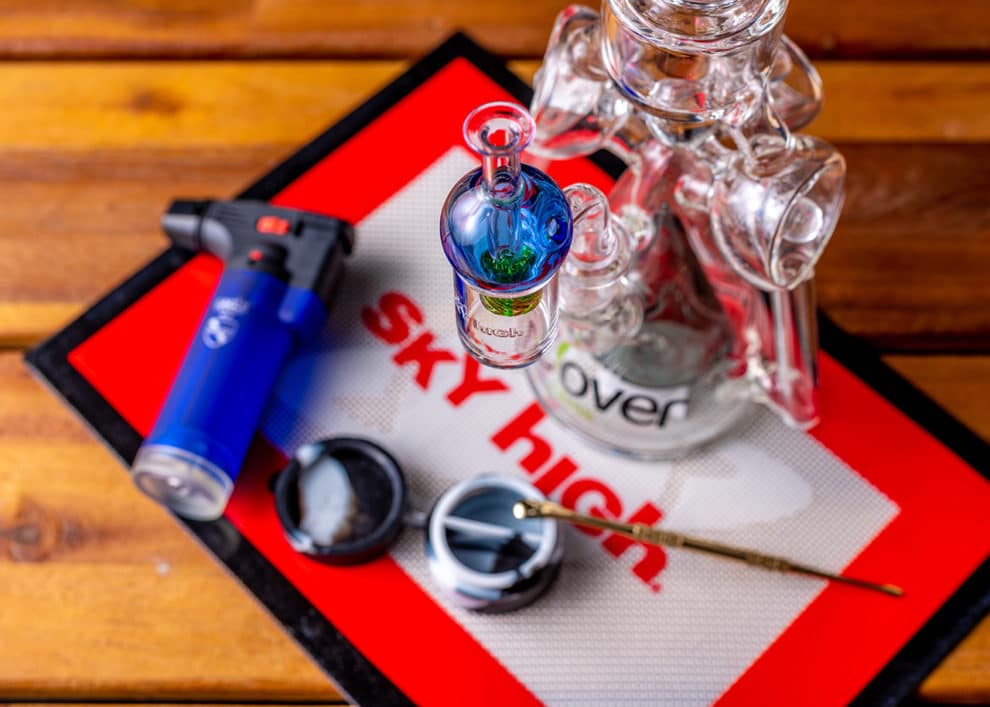 Dabbing lower temperatures can be a more nuanced experience and provide the best flavor. Lower heat means that less terpenes are being destroyed, so your favorite flavors come through when you dab at these low temps! A carb cap can help to hold in some additional heat, and will let you stay right at the perfect temp for longer!
Maximize your experience and budget! The best accessory for anyone looking to get the best vaporization is a solid carb cap. They allow you more complete control over you dabbing experience, so that you can enjoy larger hits with better flavor profile than ever before.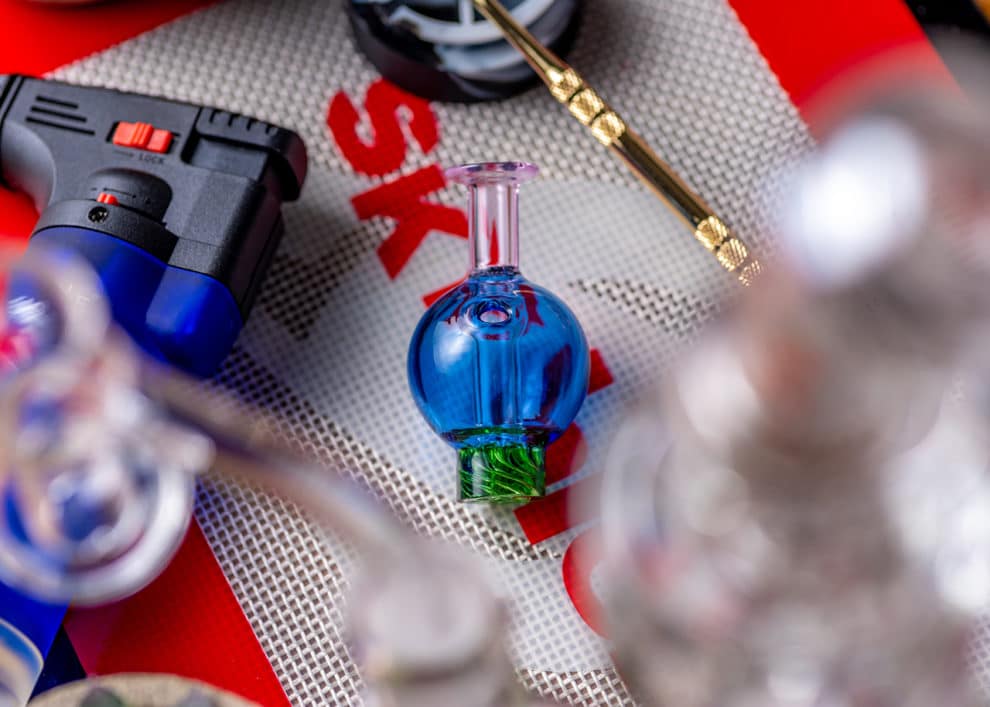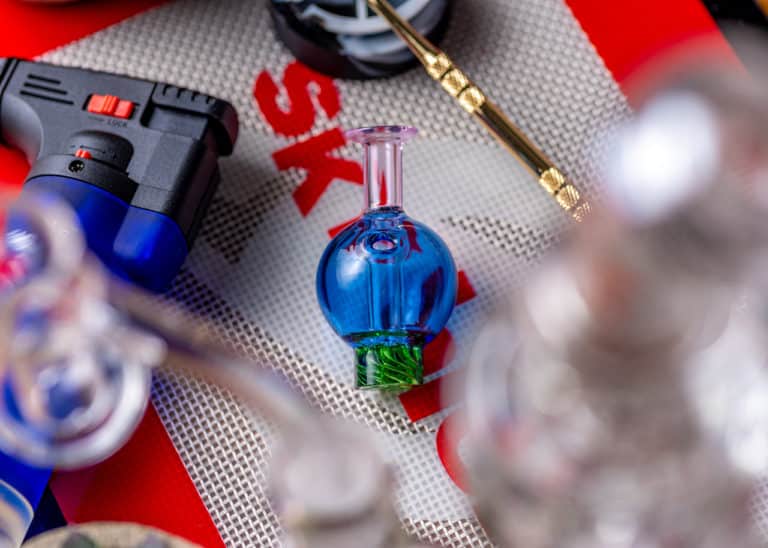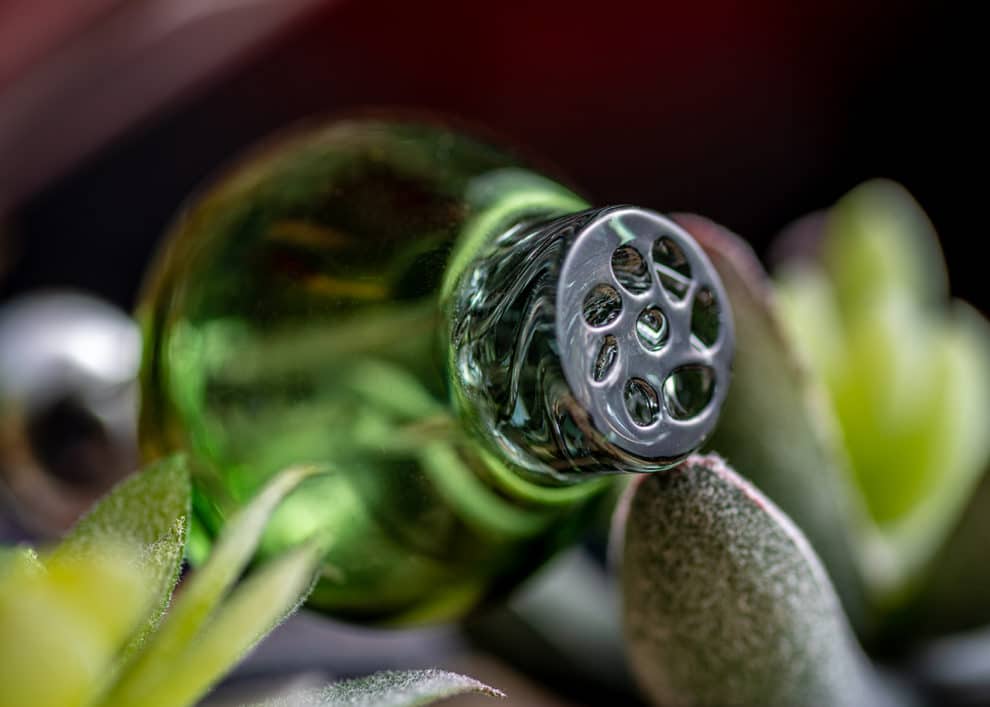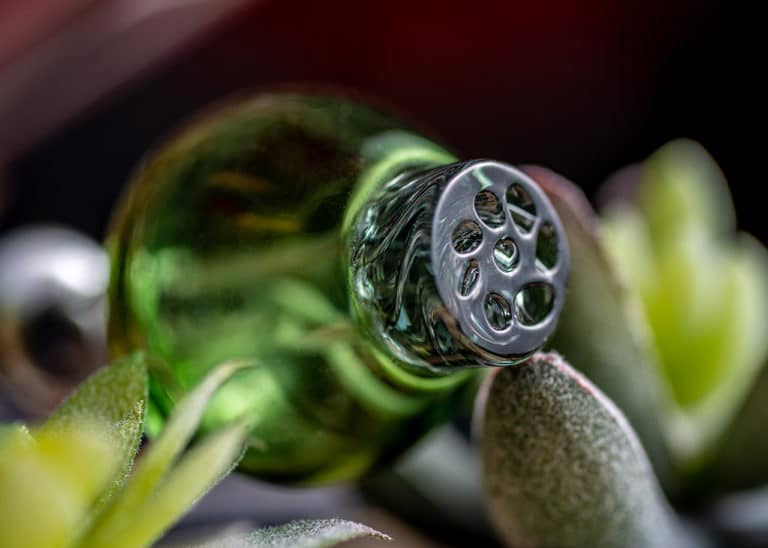 Vortex carb caps are one of the newer varieties around, and they will truly take your dabbing experience to the next level! With specifically angled air vents, vortex caps stay true to their name and create a whirling vortex of air inside your banger. The swirling air alone is great for evenly distributing your wax or oil, but toss in a couple of terp pearls and experience dabs like never before!