You've tried the rest, now try the best. Sky High Natural Hemp Pre-rolled Cones are the perfect accessory for your next smoking session. Made with all natural hemp and no harsh additives or chemicals, these cones will make your experience delightful! Not to mention that they're more sustainable than paper, and what could be better than adding an extra topper of sustainability to your smoky festivities?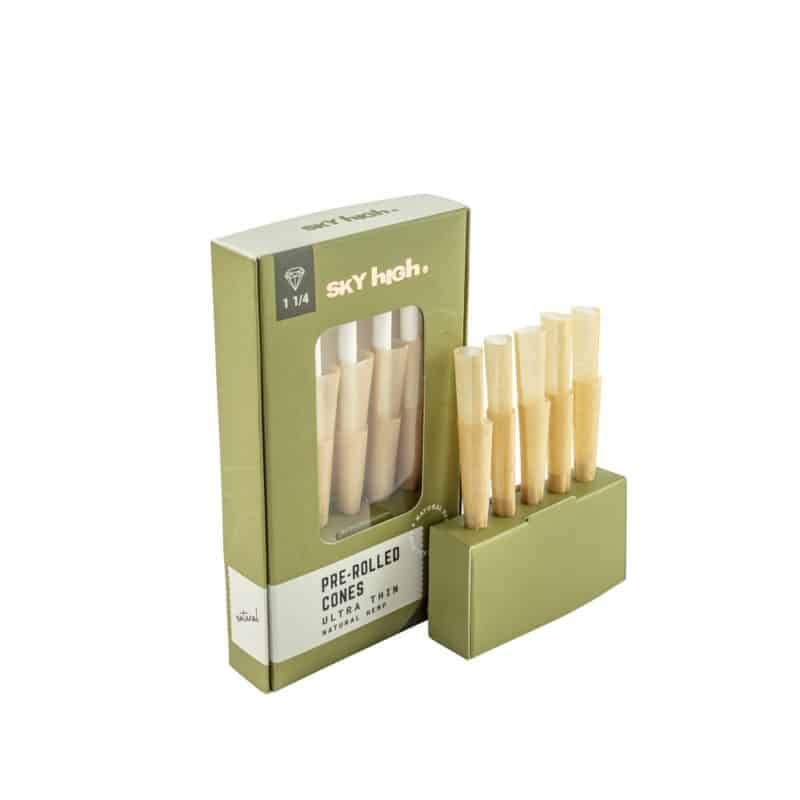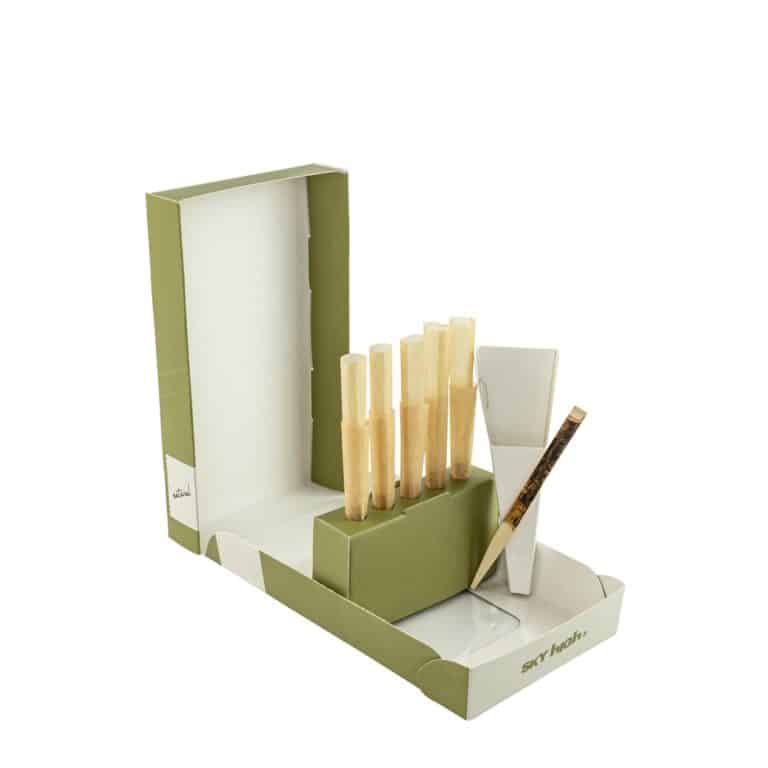 Forget the rolling papers, ditch those sticky fingers, and get a pack of Sky High pre-rolled cones for an effortless smoking experience. Just use the included funnel to help guide your smokables into the cone, and the natural wood packer to ensure that you have a nice even burn every time. It's so easy, anyone can do it! Cones also make for cleaner rolling, which means less clean up on your end and more time spent chilling with friends and enjoying life!
1 1/4″ has become one of the most popular standard sizes for RYO enthusiasts. They hold enough of your favorite smokables to catch a good buzz, without going overboard. The standard sizing of these cones also means they will work well with most cone-filling devices on the market!