These awesome bubblers are hand made by skilled artisans, so each piece will be unique and have its own personality! The 4″ Swirl Color Mini Bubbler has a fun, swirly design and gold fumed interior that causes it to change colors over time – it's always evolving!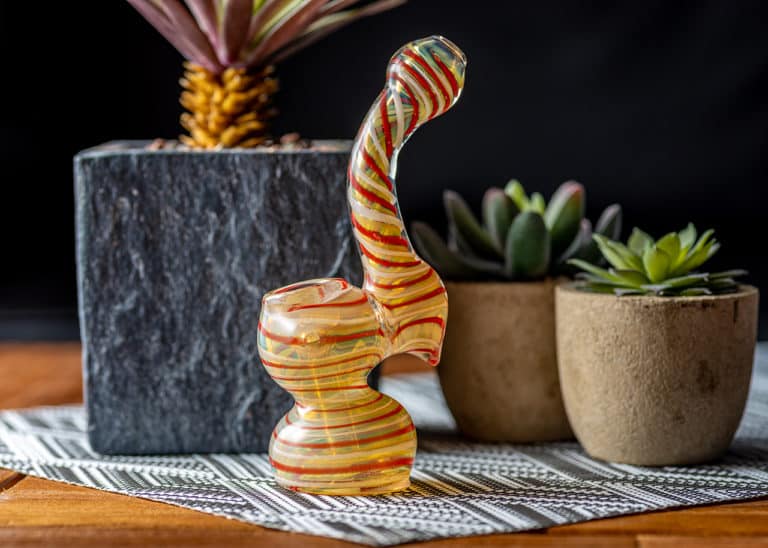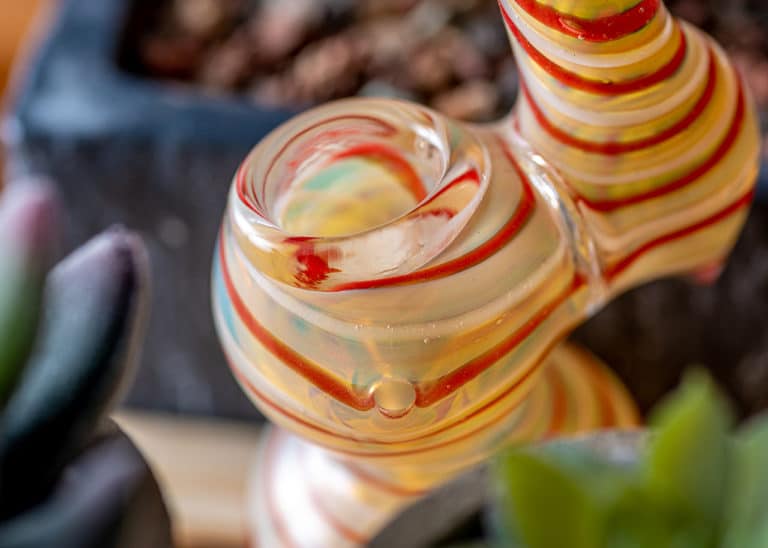 Step you game up from a traditional pipe! The 4″ Swirl Color Mini Bubbler is perfect for anyone who's looking for consistent, controlled hits. The carbed bowl allows you to reach your desired level of elevation without coughing, and you can fill it with a little water for your smoothest smoking experience yet!
This little bubbler is 4″ tall and durable, making it perfect for those smokers who stay on the go. It can pack in any backpack, purse or pocket without taking too much space and you'll never worry about a bowl popping out because of its one-piece design!