Silicone & Stainless Steel
Ahh, there's nothing quite like the perfect combination of stainless steel and pure silicone! Both are extremely tough, durable, and heat-resistant materials, so you'll know these dabbers will stand the test of time. Plus, silicone is entirely non-stick, so you'll be able to keep those messy dabber ends from picking up dust and pet hair that'll ruin those tasty hits!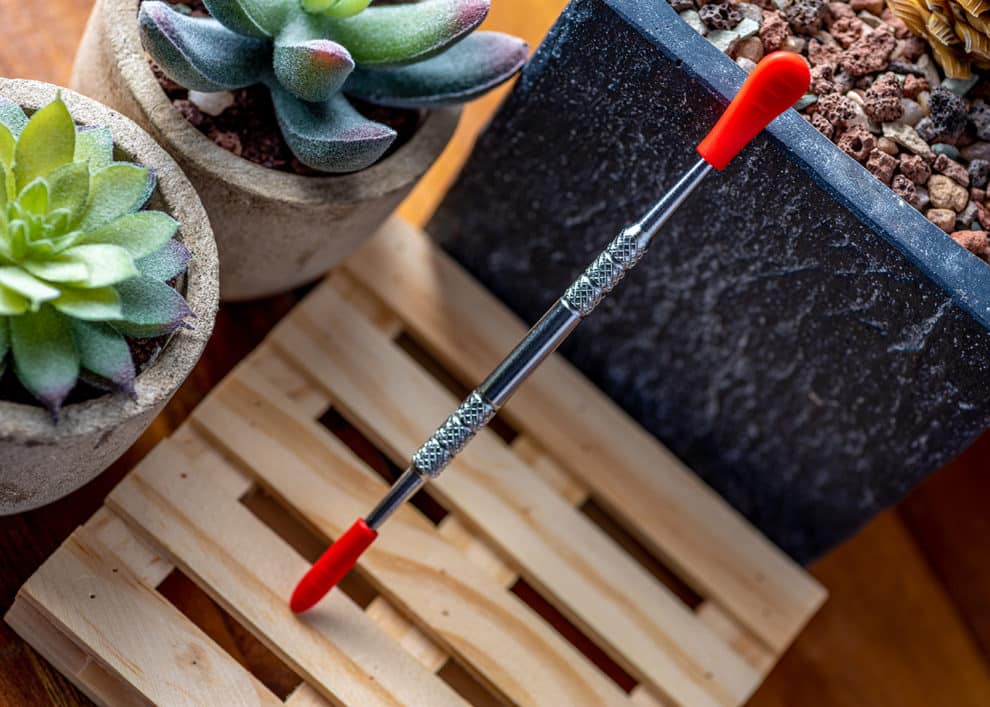 These dab tools are an excellent addition to any dab setup. The textured grip and well designed tool ends give you precise control, while the silicone caps help keep things tidy and mess-free!